Thank you to Tauna, Eudalda, Morgan, and Mackenzie for representing us and sponsoring the Twin Falls Fire Department! The money raised goes towards TFFD burnout and benevolence fund. These funds help the community in need if they're displaced by a fire, etc. Pray for our firefighters and those affected by the fires.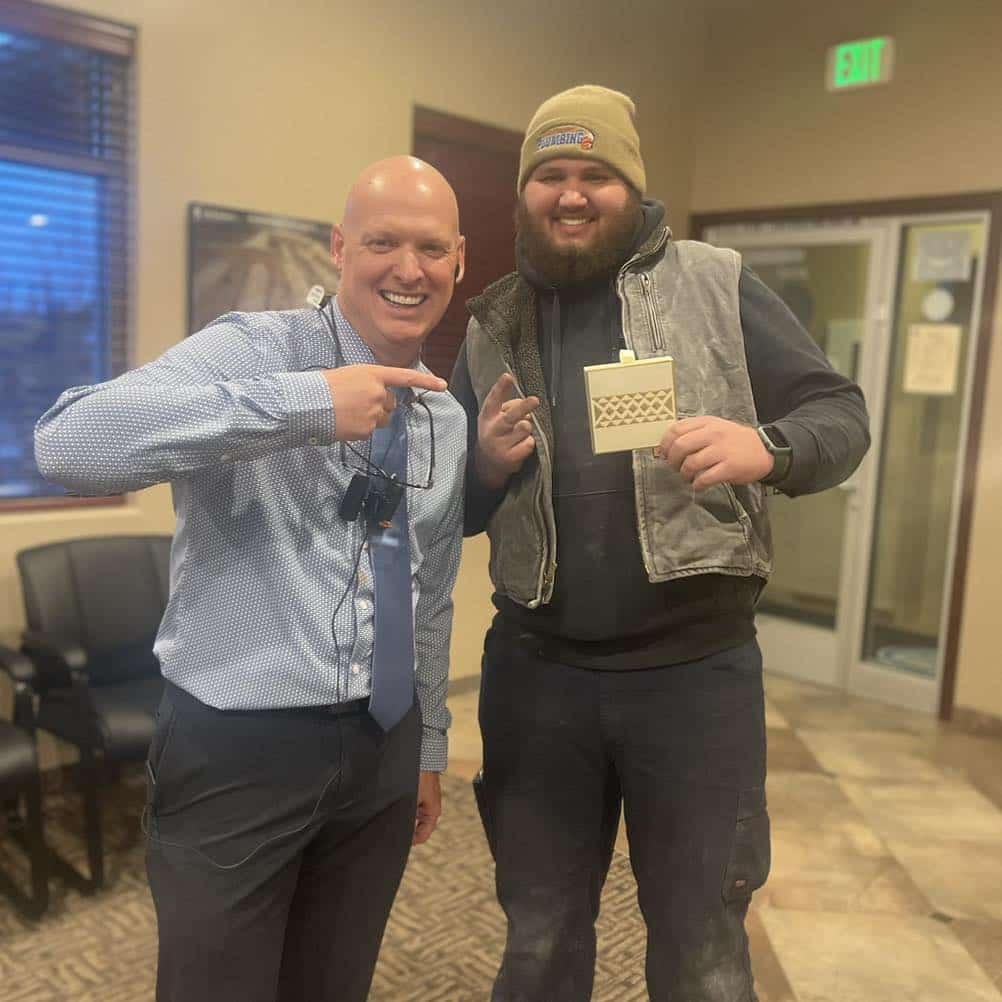 $500 in his pocket! CHA-CHING! Derrick won our 2022 Q4 Patient Appreciation Giveaway! Referrals are the greatest compliment and we can't thank those enough who recommend us!! We hope you get something fun for yourself - you deserve it!! Thanks again, Derrick! We appreciate you!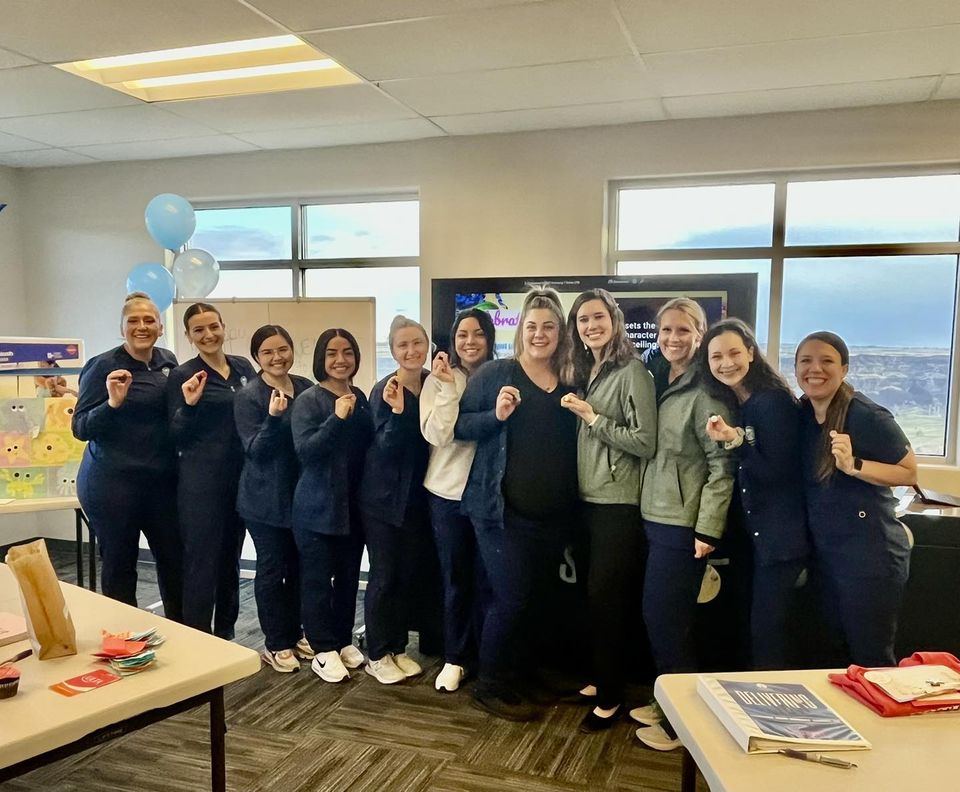 Last year we won Magic Valley's Readers' Choice Awards in 6 categories, one of them being Best Customer Service. Here is 1 great example of how we stand out: Every day, each team member sends a postcard to one patient from their schedule - something even as simple as "You're a great patient, have a good summer!" or to let someone know we are sending them extra hugs and prayers. To us, customer service isn't only for inside the office…it's all the time. We celebrate the team members who got all of their Smile Cards sent out for the month…and I am happy to say that our entire team has succeeded, consistently, over the last few months.
We can't thank you enough for voting us as Idaho's Best Cosmetic Dentist and Family Dentist this year!! The last 3 years holding the Idaho's Best Dentist title have been nothing short of amazing! We have been able to grow our team, partially renovate the office, and we have been able to have the best technology to improve the lives of our patients!
We are changing lives, one happy smile at a time! We hosted another successful Invisalign Day that included great discounts, a prize wheel including huge items, free retainers, and whitening for life! A representative from Boise and Utah joined us on this special day and we are so thankful for their support!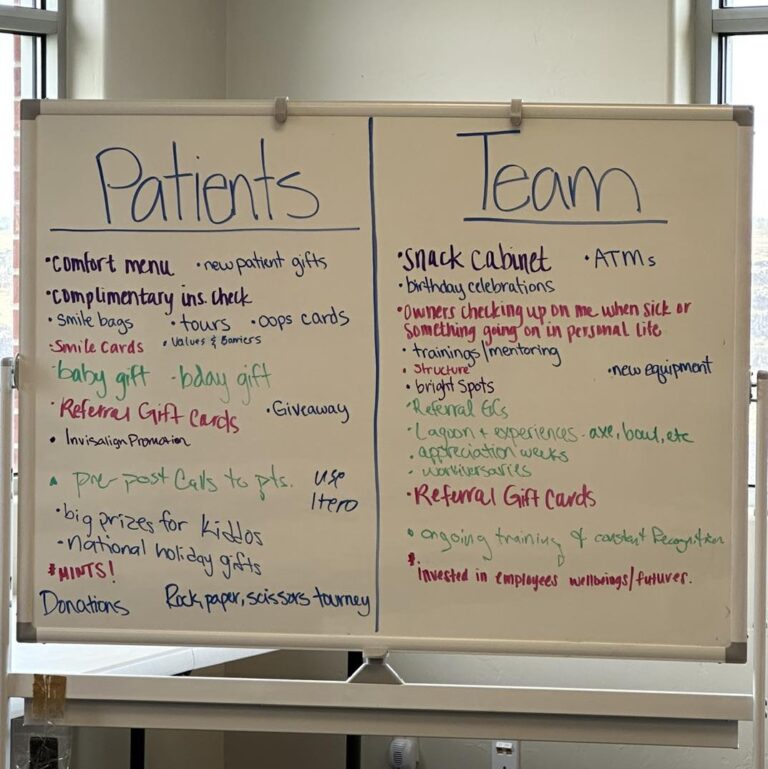 Something fun we did at an all-team meeting was have the team write down what makes us unique. We over-deliver to our patients and team with big hearts! It is something we are very proud of! A huge "Thank You" to our front desk and clinical team for going above and beyond for our patients, as well as to the Rencher's for taking great care of us—in and out of the office.
We want to celebrate some of our favorite people!! And if you haven't eaten at Don Juan's, you need to!! Great food and great owners!
We had the pleasure of hosting Stephanie for our team training!! Our team takes great pride in providing the best customer service. Our office is known for providing experiences to those that impact us all…BASE jumping!! It was an amazing day for all!
Congratulations, Robyn!! She was our patient of the month! Your wit, passion, and energy make you special!! It's been a pleasure being able to serve you!
Dr. Veigel and Dr. Rencher are who you want to see!! This year, we were voted:

• Idaho's Best Dentists
• Magic Valley's Best Dentists
• Magic Valley's Best Dental Office
• Magic Valley's Best Orthodontic(Invisalign) Clinic
• Magic Valley's Best Customer Service
• Magic Valley's Best Place to Work
• Magic Valley's Best Locally Owned Business

We look forward to serving you and your family.
We know investing in your oral health can be a large investment—whether it is from clenching/grinding, teeth breaking, poor dental work, diet, health issues, medications, and home care—to name a few... We decided that those who have made their dental health a priority and invested in a complete transformation, deserve a beautiful bouquet of flowers - a special touch congratulating them on their new life journey with their confident, healthy smile!
We love celebrating holidays and spoiling our patients!! We gifted over 50 large packets of gum for National Gum Day because our patients are EXTRA special!
We did some BIG things as we support breast cancer awareness month! The basket includes: custom whitening trays, a sherpa blanket, candles, a cheese serving board, an ADCTF cooler bag, a sweater, an engraved tumbler, and more!! (Over $300 value!) Thank you for your support!!!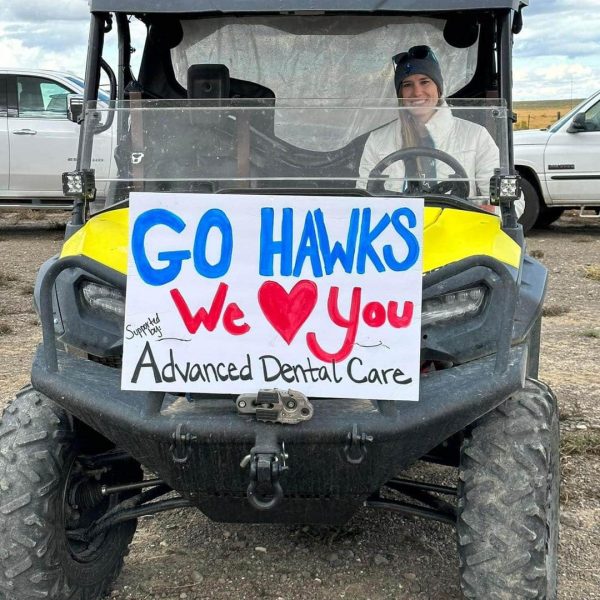 The Hollister Hawks had a great turnout at their parade! They celebrated keeping the historical school open with a supportive community. We are glad Brook was able to be a part of it!
This year, Brook played in the Rock, Paper, Scissors Tournament for Voices Against Violence. Last year she won $2000 for Sleep in Heavenly Peace. After 3 rounds she was bumped out but we are so grateful for the other local business owners that play for great causes and are able to raise money to help others! Next year we are bringing home some money again!!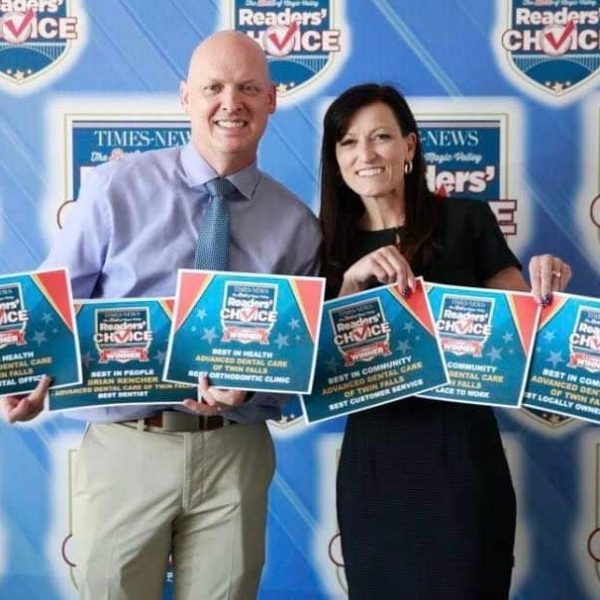 We won SIX (you heard that right)… SIX categories for Magic Valley's Best!

• Best Dental Office
• Best Dentist (Dr. Rencher 1st, Dr. Veigel 2nd)
• Best Orthodontic (Invisalign) Clinic
• Best Customer Service
• Best Place to Work
• Best Locally Owned Business

Thank you for your trust and loyalty!! We are humbled to win all of these awards!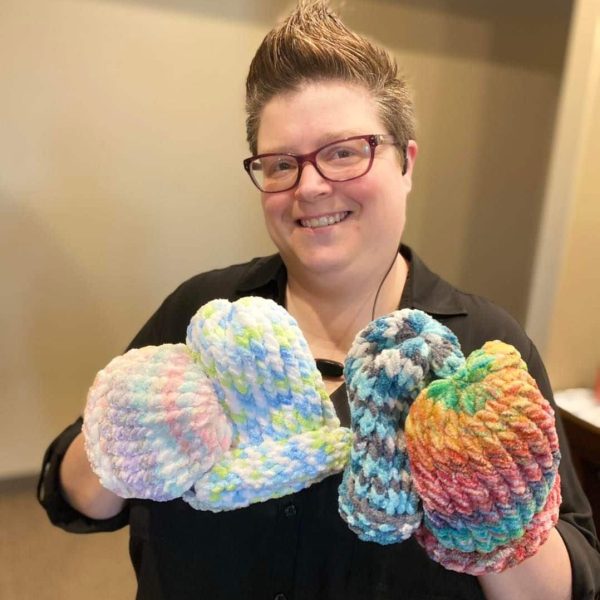 Bethany has been doing amazing things in her spare time. Crocheting baby hats for our patients who are expecting mothers. So sweet and so genuine!!
Good luck to the CSI Dental Hygiene Class of 2022! Tauna and Brook were honored to come to speak to you and we wish you the best in your careers! Thank you, Dr. Cindy, for being such a great mentor to so many!
In honor of those that have served and continue to serve our country, we hosted a free dental day for our local veterans.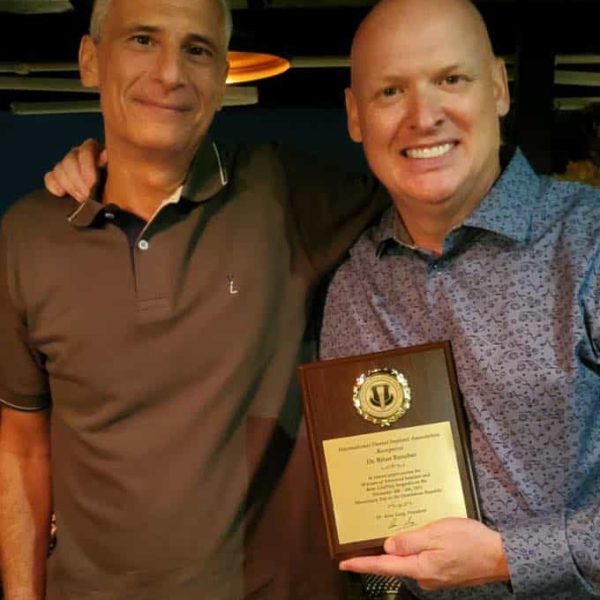 Dr. Rencher gave free dental reconstructive bone grafting in the Dominican Republic to set them up for success with implants–some people have been missing teeth for over 20 years! Many tears of joy were shed, from both parties. We are blessed to have such an amazing doctor to give people their smiles, chewing functions, and happiness back.
We love our gorgeous view, especially when it's clean and pristine! Thank you, team, for keeping the canyon trail garbage-free!
Congratulations to those who signed up on our Patient Appreciation Invisalign Day!! We are so excited to help you transform your smile. Enjoy the fantastic prizes you won, too! It was a great day!
Congratulations, Lettie, for earning our Patient of the Month! We are humbled by your referral of family and friends!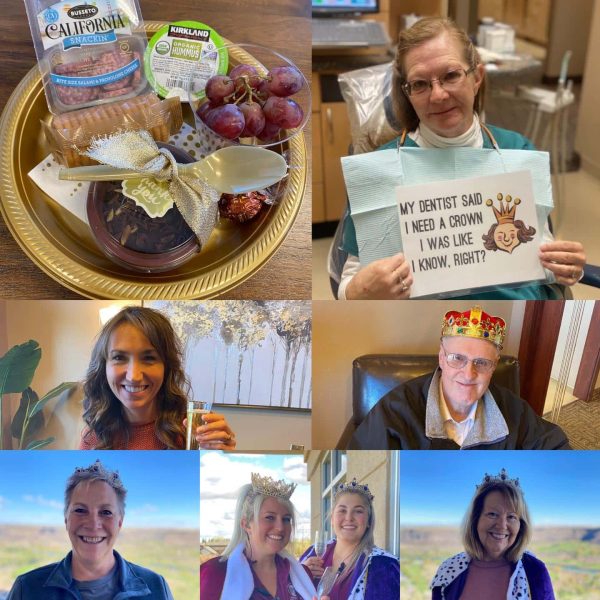 One day a year we treat our patients like kings and queens—we team up with our awesome dental lab to be able to provide a discount for our non-insurance patients to help them get the treatment they need!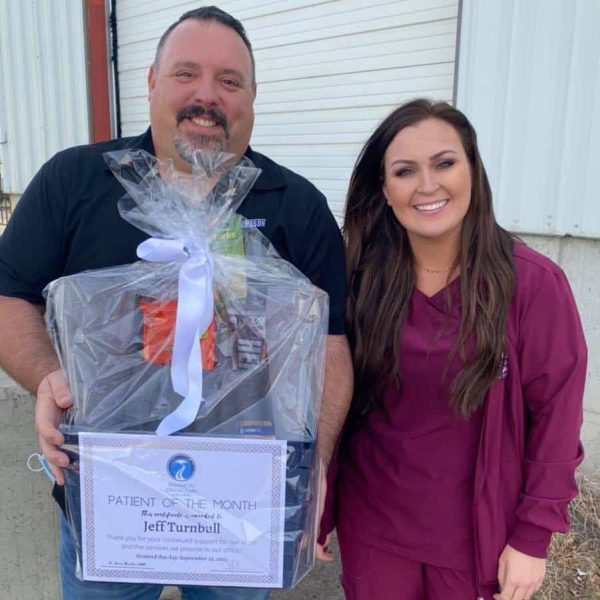 Whoo hoo! This awesome guy right here is our Patient of the Month! His hilarious personality and sweet family are just a couple of the reasons why he was nominated! Thank you, Laken, for making his day extra special!!
We were thrilled to present Sleep in Heavenly Peace with their check after we won 3rd out of 64 local businesses in a Rock, Paper, Scissors Tournament—all proceeds went to the top winners' charities of choice! We are so grateful for the blessings you give to those in need. Thank you!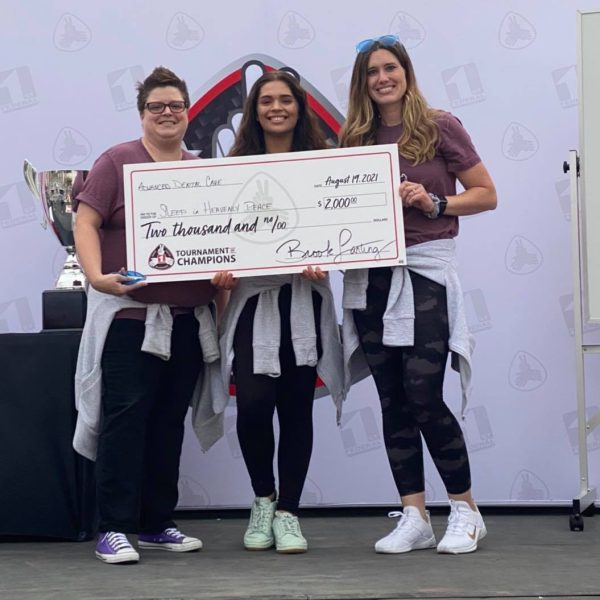 Out of 64 other local businesses, we took 3rd and took home some money!!! We are excited to give the winnings with Sleep in Heavenly Peace! Thank you all for the fun and support tonight!! We can't wait for next year!
Congrats on completing assisting school, Darcy! Welcome to the team!!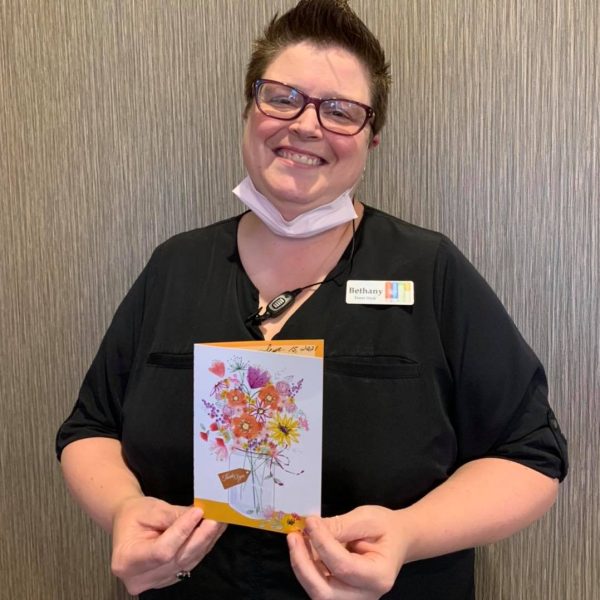 We had a patient send a very special THANK YOU card to Bethany for going the extra mile! We love what we do and are so appreciative when patients see our efforts. Thanks for making Bethany's day!!!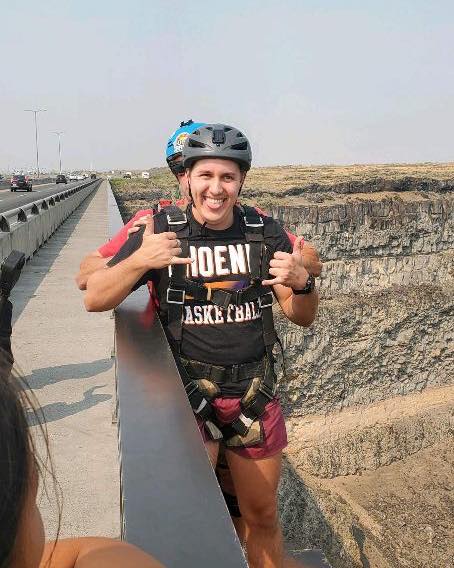 We take training in our office very seriously… and when our trainer travels over a thousand miles, you give them a once-in-a-lifetime experience. BASE JUMP! It's always so fun to watch!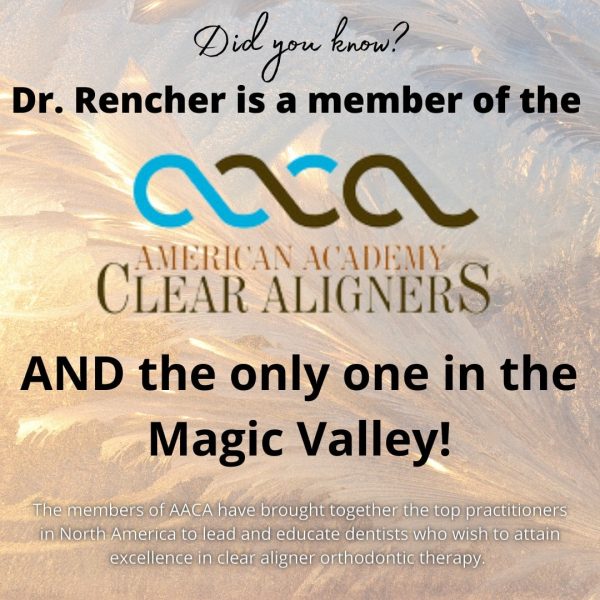 Our doctors are dedicated to you! Our team is so thankful for the hours of ongoing education, time, and money it takes to give the best for our patients!
Teara, Lupita, and Jenni traveled to Phoenix to learn phlebotomy and bone grafting with platelet-rich plasma. What a great way to extend our patient care to achieve the best results! Thank you for your time and commitment to making us better!
Congratulations, Heather! You are our June Patient of the Month! We always love seeing you and your family! Thanks for your trust and loyalty.
Surprise! Mini pies for our patients to celebrate National Apple Pie Day!
One of our patients was leaving the same day for a 25-hour drive for a new job—so we packed her with a goody basket to keep her going down the road!
When we were asked to be a part of something great, we were so thrilled! It is our pleasure to be able to help our community thrive and grow—for years to come!
Thank you, Rita! Enjoy your spring cleaning basket.
We went tubing as a team to celebrate winning Idaho's Best Dentist 2021. We definitely recommend Magic Mountain for tubing and skiing!
We had our first annual coloring contest in honor of February as Children's Dental Health Month. It has been so fun seeing our patient's artistic capabilities!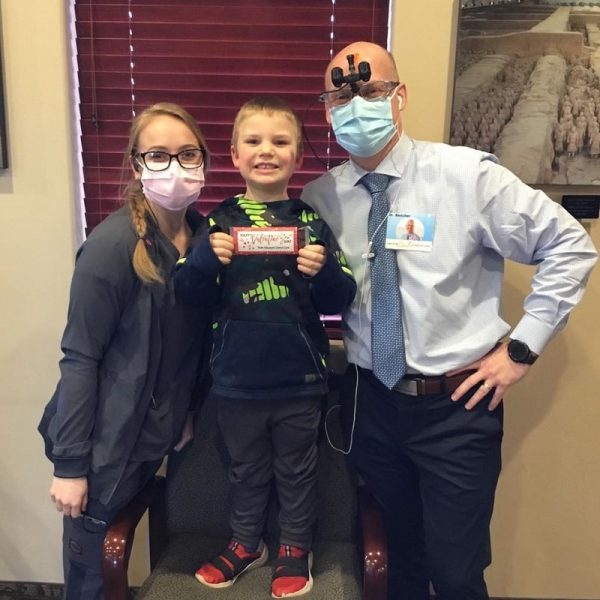 Happy Valentine's Day to our awesome patients!!! All you need is love and a little chocolate!
Congrats to the Martin family for winning our 2020 Patient Appreciation Giveaway! Enjoy!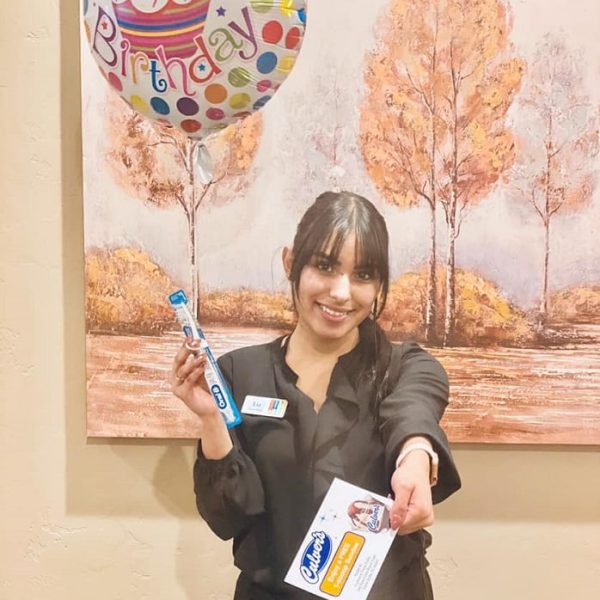 Did you know if you come in within a week of your birthday, we treat you with a scoop sundae at Culver's?!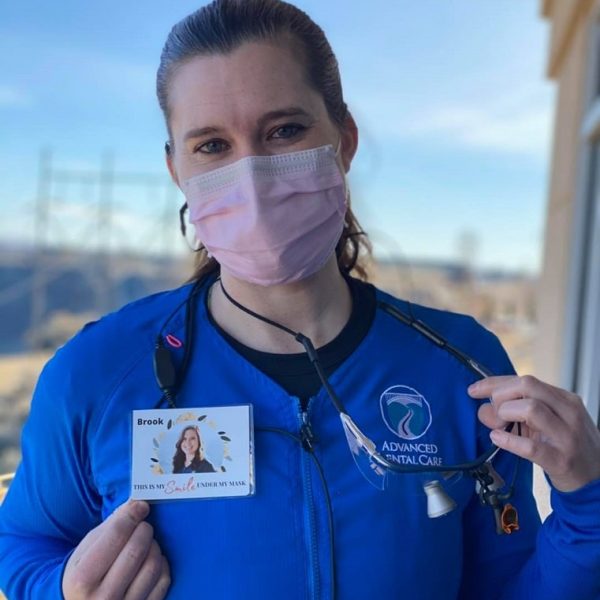 CHECK OUT our new name tags so you can see OUR SMILE UNDER OUR MASKS.
Proudly serving the Magic Valley since 1976, we are so humbled by your love and support through the years! We seek out community and team involvement through giving and serving as a team and individuals. Thank you for choosing us as Idaho's Best Dentist 2020 and 2021, as well as Magic Valley's Best Dentist 2020, Best Customer Service, and Best Place To Work. Once again, THANK YOU!
Every member of our team strives to have an impact not only on our patients but on our community as well! The bond within the Magic Valley is irreplaceable and we are proud to be part of it.
Merry Christmas from our dental team to the local dental specialists—baskets of soft blankets! Thank you for all that you do!

For National Brownie Day, each patient seen on 12/8 got a special treat from us!
We've been flocked!! We sponsored CSI's Dental Hygiene Program by flocking another office!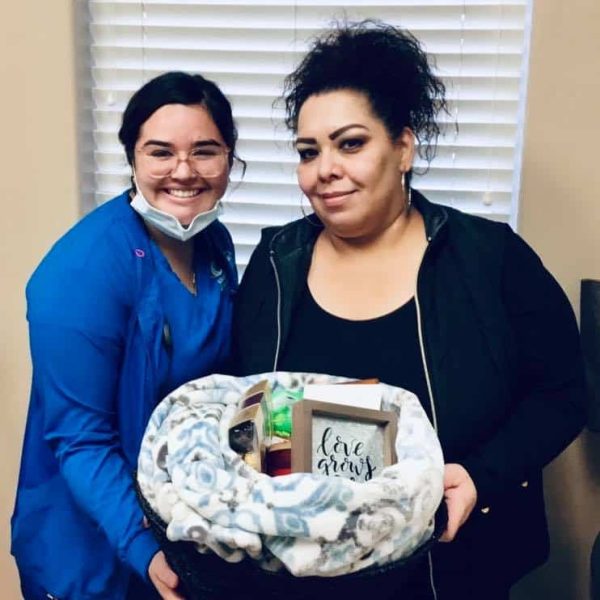 Jenni chose an awesome patient to surprise with a lovely gift basket full of goodies! Dr. Rencher has graciously created a team that wants to impact those around us. Our hearts always feel bigger when we lift others up!
Drive-Thru Trunk or Treat #covid2020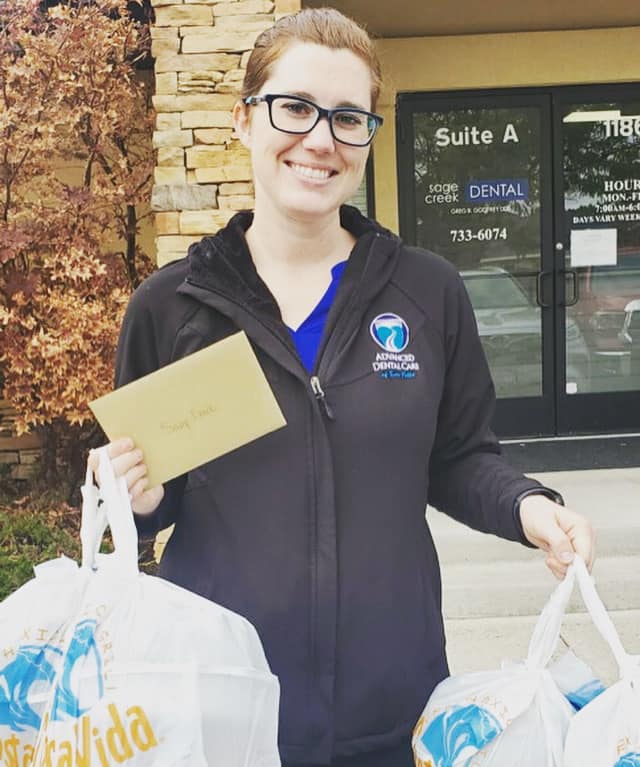 The Twin Falls dental community supports each other through tough times! Special delivery to Sage Creek, Costa Vida lunch!
Lisa is a total rockstar and is our August Patient of the Month! We always love spending time with her!
We gifted our TEACHERS an Oral-B Gentle Cleanse Kit to show our appreciation for all of their hard work!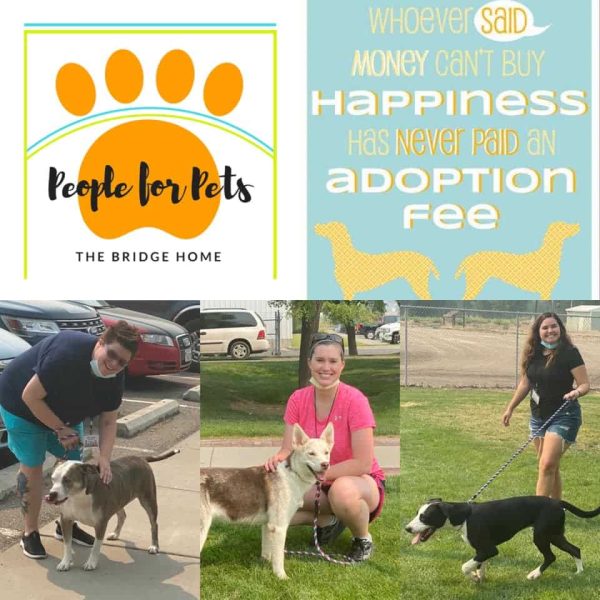 The team had so much fun volunteering for People for Pets! Walking dogs at the Twin Falls Animal Shelter.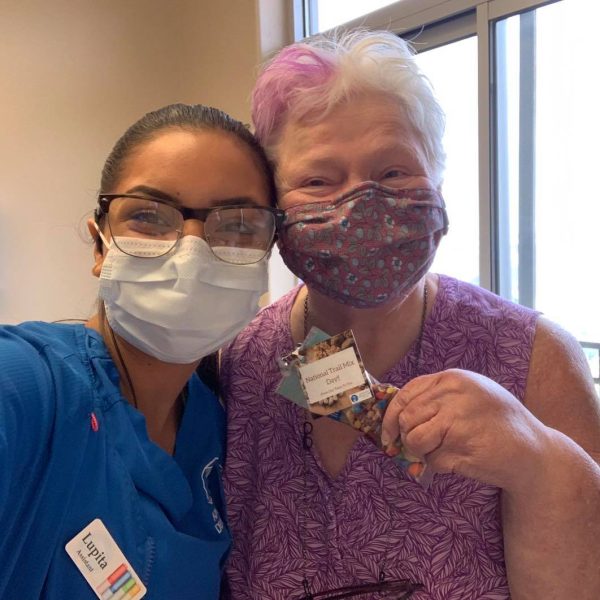 Trail Mix for everyone that has appointments today!!!! Why not celebrate National Trail Mix Day?! Special treats for our awesome patients who are so sweet!
Bailey stopped by on her day off to bring a patient a gift because of the connection they made at her last visit—seeing the patient smile after Dr. Veigel's completed her treatment—it was such a beautiful moment! Touching lives one smile at a time.
Congrats Lisa on being one of our favorites and bringing home our treat for July Patient of the Month!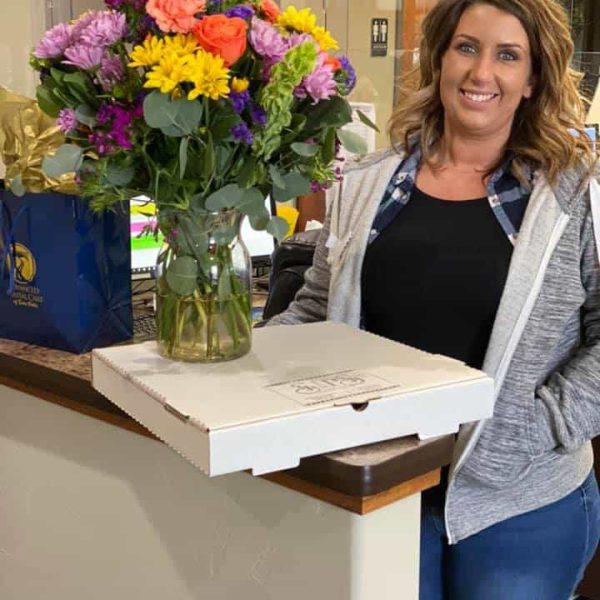 We have been lucky to get to know Rachael and her family for many years! Congratulations on being our June Patient of the Month!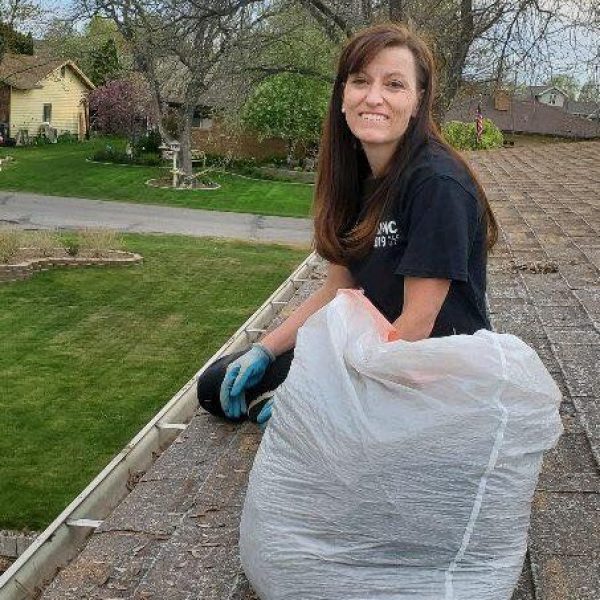 Cleaning gutters for neighbors!
We love to give our patients special treats, especially on holidays!
Donated dental supplies for the Senior Center.
Dropping off "sunshine" to a variety of offices around town that are open and are continuing to serve others during this hectic time.
Lunch was delivered to essential workers during COVID-19.
Showing our appreciation to the Twin Falls Fire Dept. with cookies.
Baby shower parade for Dr. Veigel!
The team gave the labor and delivery nurses at St. Luke's Magic Valley delicious cookies.
Gina was our patient of the month! We love serving her and her family!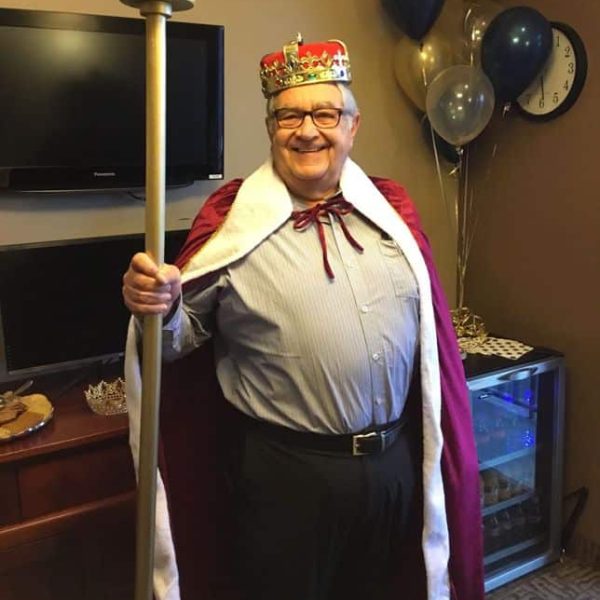 CROWN DAY for patient appreciation - they were treated like royalty with drinks, treats, and the whole red carpet experience!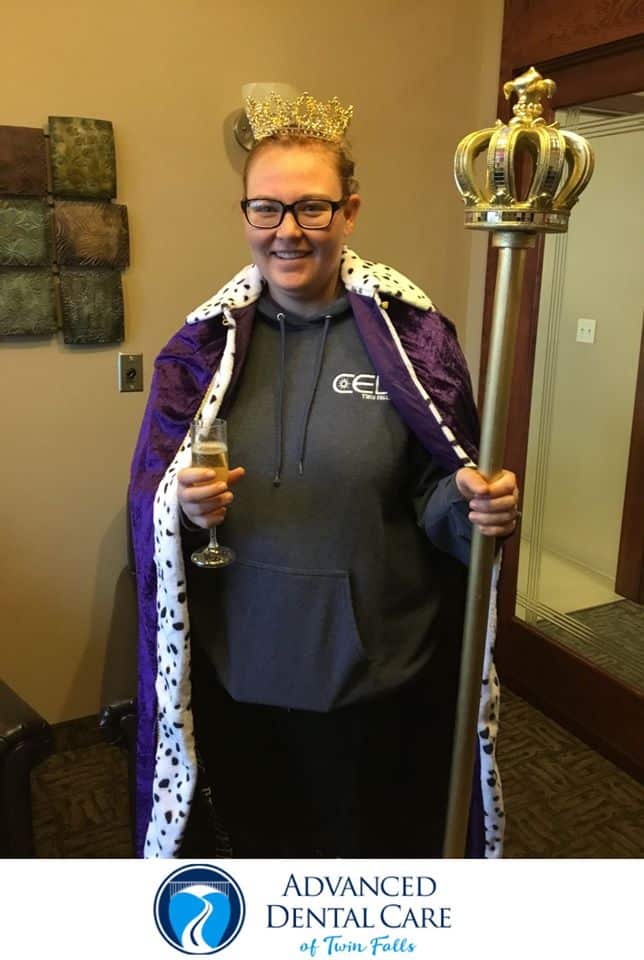 CROWN DAY for patient appreciation - they were treated like royalty with drinks, treats, and the whole red carpet experience!
Dr. Rencher attended Dr. Smith's grand opening for his new Pediatric Dental office in the Magic Valley-–we wish them the best!
Congratulations to Brittany for winning our 65″ Samsung UHD TV as part of our quarterly patient appreciation giveaways!
We attended the banquet in Boise and received Idaho's Best Dentist Award for 2020!! We are so humbled and proud to hold such recognition!
As a random act of kindness, we ordered over 200 carnations and placed them on cars throughout the Magic Valley (Wendell, Jerome, Twin Falls, and Burley) to put a smile on someone's face.
Antonio and Delma were our November Patients of the Month. We made a special trip to Jackpot, NV to surprise them!
We treated over 70 patients, for FREE, at the first annual Dentistry From The Heart Day! We love giving to our community, thank you Magic Valley for your support! We also had a special guest, Senator Lee Heider!!
Dr. Brian completed exams for the Special Olympics, Special Smiles Program.
We have sponsored multiple seniors with their senior projects by providing dental hygiene supplies. We also love having students that are interested in the dental profession, we are always welcoming those wanting to job shadow our departments!
During the winter season, we love to drop off gifts to our local orthodontists, endodontists, periodontists, and other specialty offices to share the love!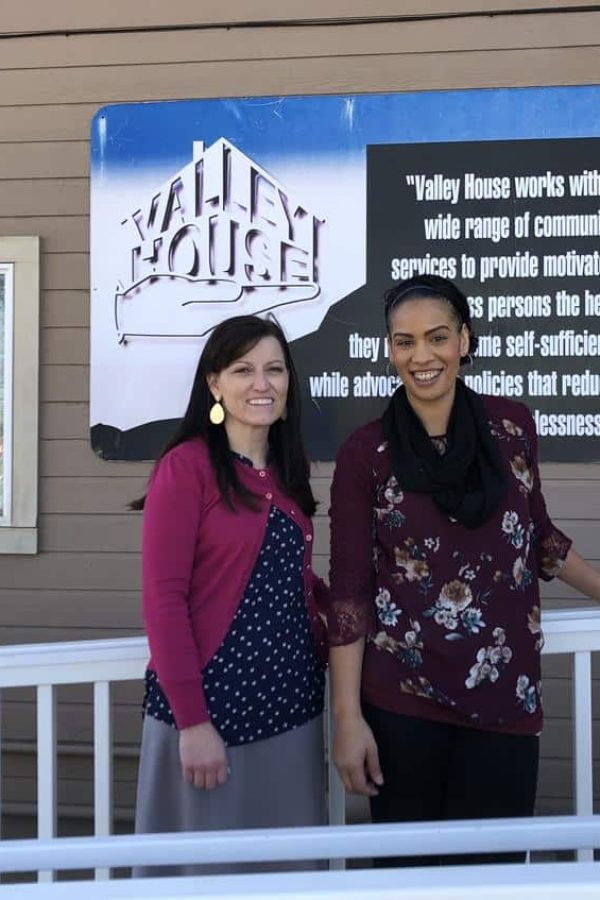 As a team, we were able to provide two FULL car loads of clothing and home items to the Valley House to support those in need.
Brook, one of your hygienists, had the honor to speak to Jackpot High School students about continuing their education and pursuing a college degree. It was requested to have a hygienist as a speaker, and the College of Southern Idaho asked her to motivate the students. It was a great success!
Every April, there is a walk along the Snake River Canyon supporting Child Abuse Prevention Month–we give blue pinwheels to our patients to spread awareness and we also give out swag bags with goodies to those supporting the cause!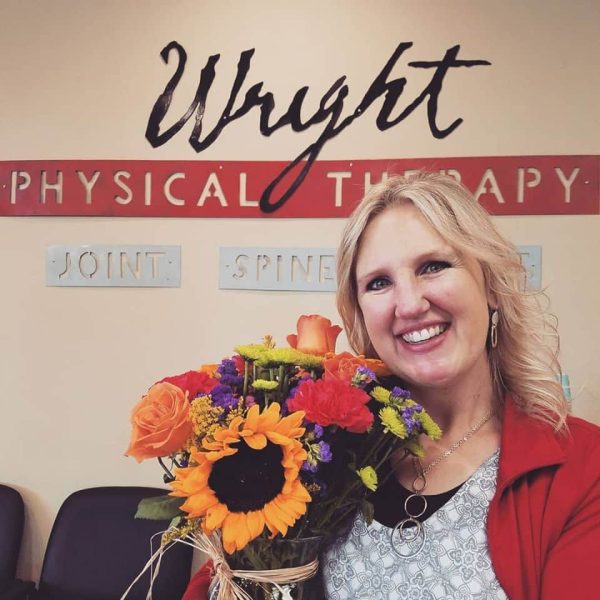 Congrats to Jennifer for being our Patient of the Month!!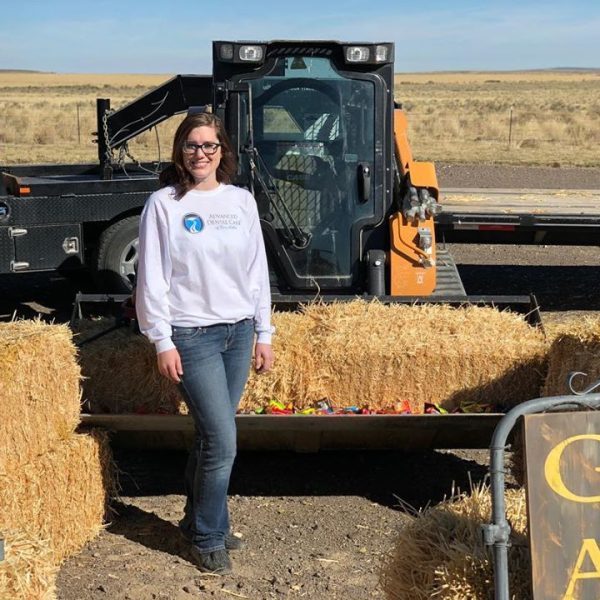 The town of Hollister needed more Trunk or Treat set-ups, we were so thrilled to be able to be there and have fun with the kids!
Voices Against Violence were gifted an abundance of dental hygiene supplies to help fill their personal bags.
We made puzzle-piece pins to show our support for Autism Awareness Month and the patients loved wearing them as well!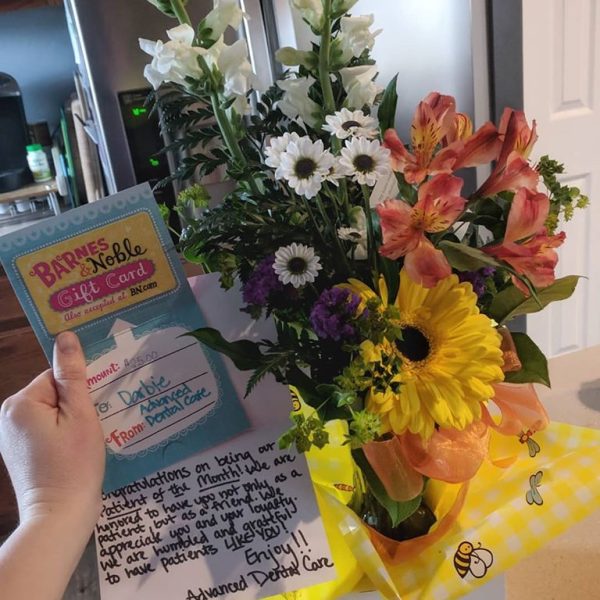 Congrats to Darbie for being our Patient of the Month!!
Who loves animals?! WE DO!!!! It was such a fun day being able to team up with People for Pets and tend to the dogs in need of adoption.
K.C. qualified for a national race, we were proud to sponsor him! He did such a great job!
Congrats to Maria for being our Patient of the Month!!
It's fall y'all!! Pumpkin pies for the local dental specialists!
Between patients and team members, we have shown our love and support with beautiful bouquets dozens of times–whether it be celebrations, losing a family or friend, surgery recovery, and the list goes on!
During the annual medical fair, Brook has helped dental hygiene students by providing free oral cancer screenings!
Congrats Jerry for being our Patient of the Month!!
One thing we love about the Magic Valley is the support that the dentists have for one another!! Dr. Barlow's 2-year-old daughter was recently diagnosed with leukemia. She is receiving treatment at Primary Children's Hospital in SLC. We gathered this cute basket of goodies to put a smile on her face and send love to her parents!!